Cambridge Restaurant
The Folio Bar & Kitchen
Come dine with us at The Folio Bar & Kitchen, located near the heart of Cambridge – just a short stroll away from the historic city centre. Our skilled and passionate chefs prepare home-cooked classics with exciting twists that are guaranteed to tantalize your taste buds. In our Cambridge restaurant, we always strive to use the freshest locally grown seasonal produce and other ingredients of the best quality to create a truly unforgettable dining experience for our guests. Whether you are here for an anniversary celebration, a birthday dinner or any other occasion, we guarantee that dining with us will be an unforgettable experience.
Gnocchi & Burrata
Sauteed gnocchi in roasted tomato sauce, with a side of sweet peppers, rocket, fresh burrata, and aged balsamic reduction.
Trout
Pan-fried trout, and citrus fennel, with a side of artichoke, butter bean and chorizo ragout.
Lamb
Lamb rack or shoulder croquette marinated in mustard and herbs, with a side of charred spiced aubergine
The Fellows Beef Burger
Aberdeen Angus beef burger, topped with tangy cheddar, fresh and crispy gem lettuce, tomato, and tasty truffle mayonnaise, all in a soft pretzel bun.
The Folio Grill Selection
8 oz Himalayan salt-aged Fillet steak
10 oz Aged Rib eye steak
10 oz Ale and mustard marinated Pork cutlet
All served with fries, vine-on tomatoes & portobello mushroom
Unique dining environment
At the Folio Bar & Kitchen, we welcome casual dining near the Cambridge city centre. Our premises boast a perfect blend of contemporary and academic history, with unique art displayed everywhere you go within the premises.
At The Folio, our dining area boasts a unique piece of wall art that displays a poem by Xu Zhimo, a fellow of King's College who found inspiration in the historic city of Cambridge. His poem "Taking Leave of Cambridge Again" can be read across the gallery wall from left to right, allowing our guests to immerse themselves in meaningful art while enjoying good food. Don't miss out on this remarkable dining experience that combines art and culinary excellence. This artwork is displayed in the dining area of The Folio, therefore all guests will be able to indulge in the remarkable art.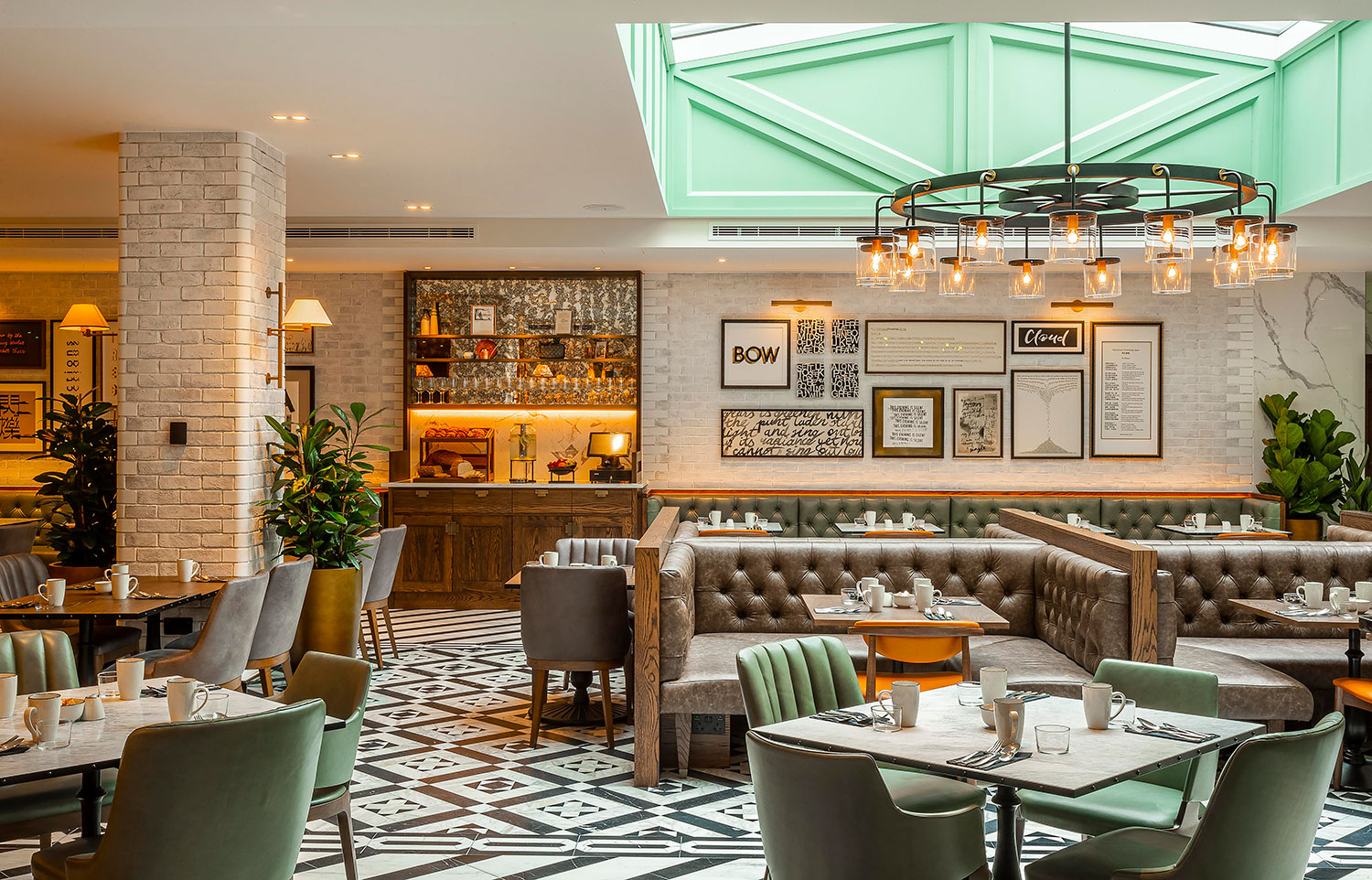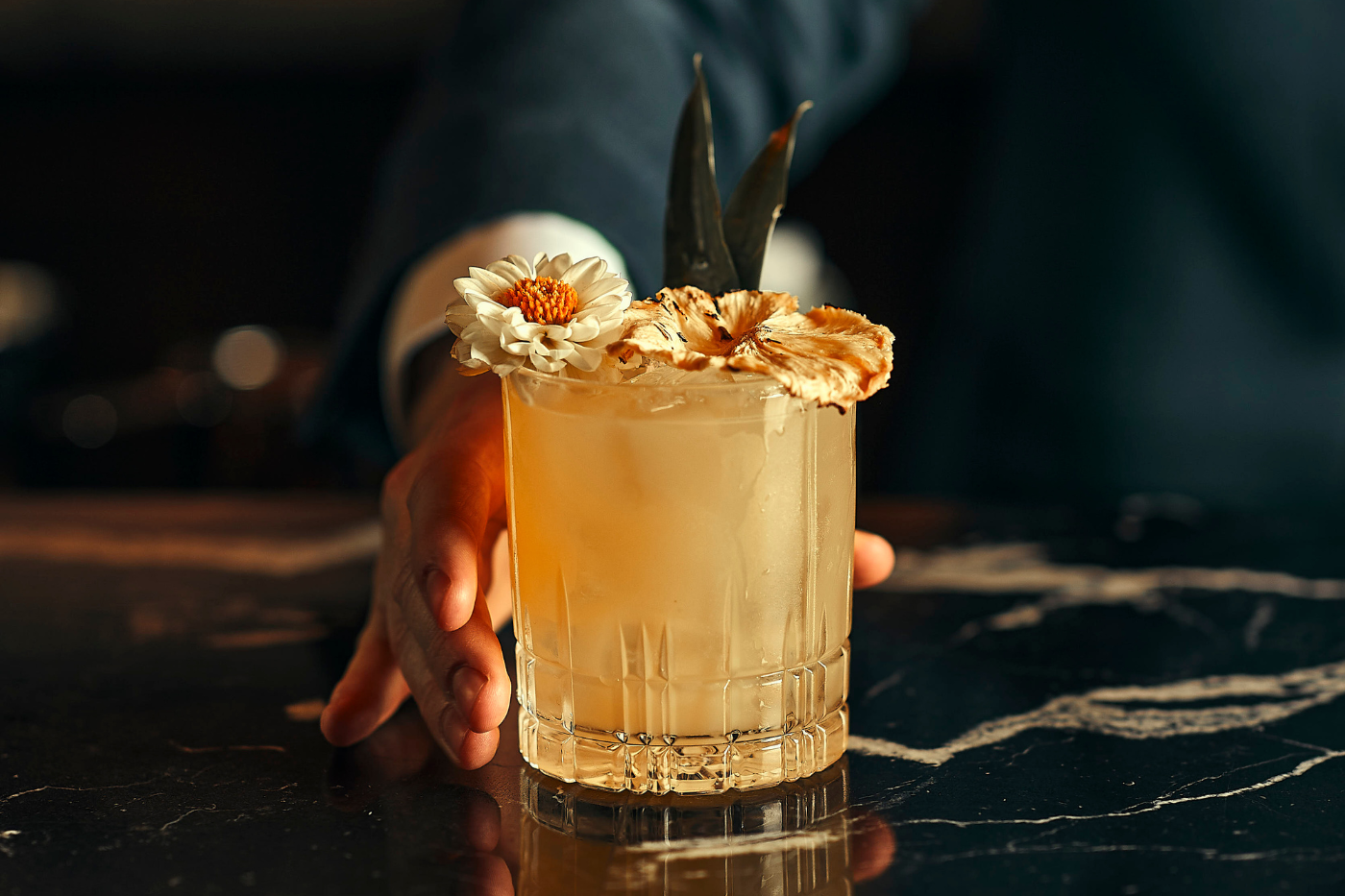 Indulgent drinks
Welcome to our Cambridge restaurant, where creativity meets culinary excellence. Our guests can indulge in a diverse range of delicious drinks, expertly crafted by our mixologists. Sip classic and signature cocktails inspired by renowned university Fellows, including Sir David Attenborough and Stephen Hawking. Alongside these, we offer a selection of timeless spirits and wines sourced from around the world. With such an array of options available, there's something to please every palate and perfectly complement your meal. Relax in our luxurious and intimate bar area, perfect for celebrating special occasions and milestones. Whether you're a hotel guest or just passing by, join us at The Folio Bar & Kitchen to celebrate, network, and socialise in style.
Sunday lunch to mark the end of the week
Come join us at The Folio Bar & Kitchen for the perfect Sunday roast! Start off with our delectable charcuterie, pâtés & presses, and then delve into our large and mouth-watering selection of roasts. Take your pick between our Himalayan salt-aged and roasted striploin of beef, roasted loin of pork, or roasted Cajun spiced poussin. If you wish for something on the lighter side, you can go with our pan-fried trout or nut roast with wild mushrooms. Don't miss out on this indulgent treat to end your week on a high note.
Indulge in a feast complete with all your favourite sides – from roast potatoes to black truffle honey-glazed parsnips, and more. Our menu also includes lemon oil braised red cabbage and juniper berries, as well as steamed tender stem broccoli, cauliflower gratin, and Yorkshire puddings. For a sweet finish, our Pastry Chef de Partie, Kimberly, has delighted us with a selection of mouth-watering desserts that will leave you wanting more. Get ready for a culinary adventure that will tantalise your taste buds!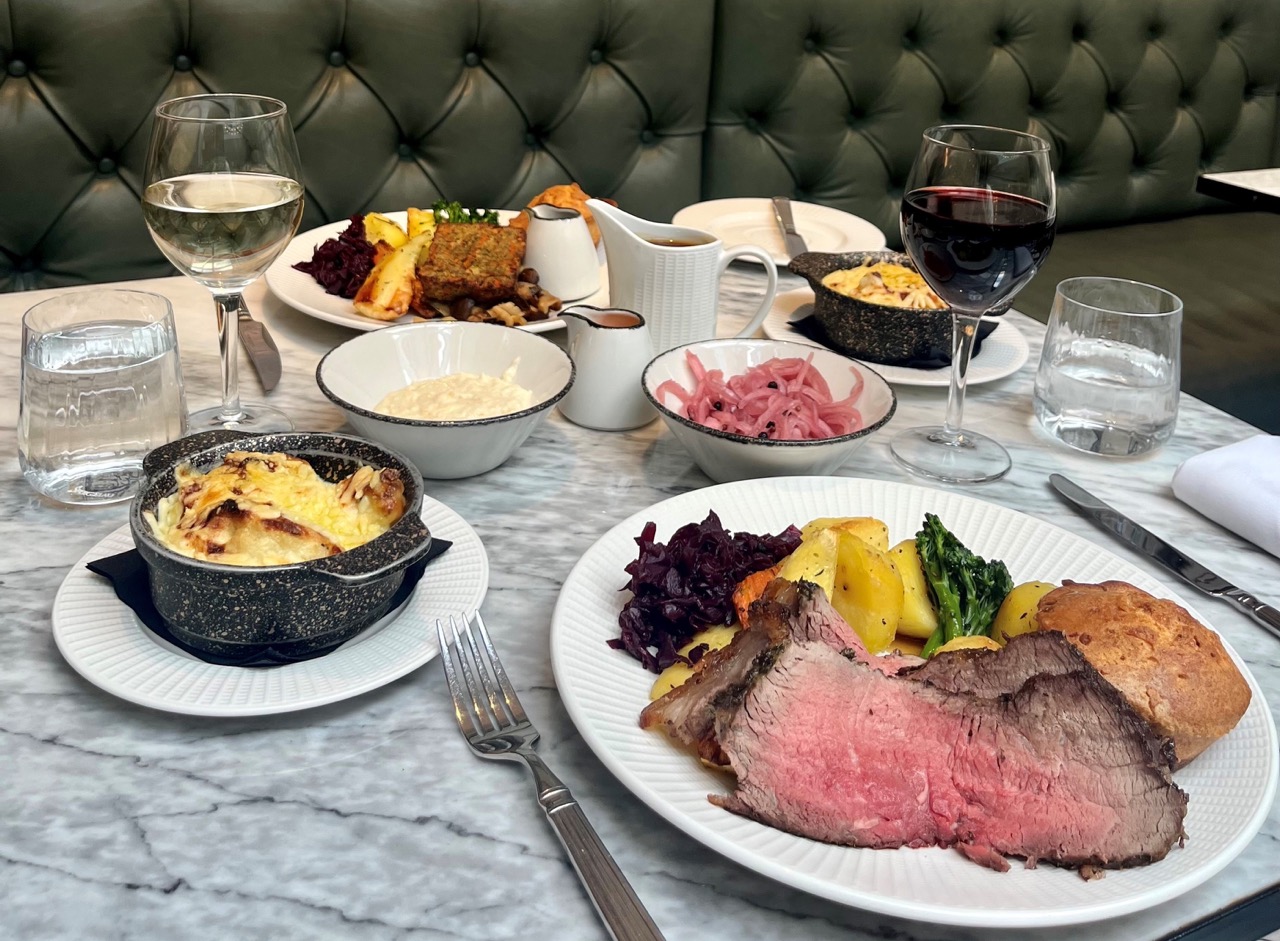 Central Cambridge Location
Tucked away in a calmer location, while still being just a short walk away from the hustle and bustle of historic Cambridge. The Folio Bar & Kitchen is in the perfect place for guests to enjoy the city's academic atmosphere while still being surrounded by tranquility. Based in Milton Road, our fine-dining restaurant provides easy access to both – the city centre, its historic university colleges, as well as the nearby business and science parks.
To make the dining experience in Cambridge even more pleasant for our guests, we offer easy and secure on-site parking. This way you won't have to worry about where to leave your vehicle in the busy city and can fully focus on enjoying your delicious dinner, without any worries. We also have electric vehicle charge points in our hotel carpark, to ensure our restaurant guests are provided with everything they could need.
Events to explore at our Cambridge restaurant
At The Folio Bar & Kitchen, we strive to create exciting and creative opportunities for our guests to experience new food, as well as drinks. We achieve this through our regularly organised wine tastings, supplied from a variety of countries, accompanied by delectable artisan cheeses.
We encourage our guests to get creative, all while getting to enjoy a variety of masterfully crafted drinks made by our bar team. We create this opportunity through events like Cork & Canvas, where our guests can indulge in unique cocktails and other drinks while getting to express their creativity on a canvas.
At The Folio Bar & Kitchen, we organise a variety of regular events, as well as ones to mark special occasions. To stay up to date with the events we have prepared for the month, view our event list.