Cocktail Bar
The Folio Bar & Kitchen
Our cocktail bar in Cambridge is a place where the contemporary luxury meets heritage. With plush seating areas, unique artwork and marble bar finishes, The Folio Bar creates a one-of-a-kind space to mark various special celebrations, socialise and unwind. Meaningful art displayed across the bar spaces shows off the craft of mixology, which is truly valued and appreciated in our boutique Cambridge cocktail bar.
Alongside the luxurious yet comfortable environment you will find at The Folio, we offer a wide variety of timeless drinks, as well as creative signature cocktails, inspired by the renowned Cambridge University Fellows. With a blend of beloved cocktail classics and imaginative experiments created by our mixologists, we are sure each guest will find something they will love. With the unique luxury feel and delicious drinks, our bar will be the perfect place to relax and enjoy pre-dinner cocktails before you take your table in our fine-dining restaurant.
Creative and experienced mixologists
At The Folio cocktail bar in Cambridge, we can boast about our magical mixologists, who through their unmatched passion to their craft, as well as extensive experience, create tantalising and creative drinks to surprise our guests with. Through experimenting with various flavours, spirits and other ingredients, our bar team always manages to create unique signature drinks, which can only be found at our Cambridge cocktail bar.
We always strive to continuously raise the standards for our customers. With our extensive list of cocktails, including the classics, as well as our own signature creations, we are sure you will find your new favourite drink at The Folio Bar. If you are not sure about what cocktail to choose, do not hesitate to ask our mixologists, who can make tailored recommendations based on the flavours and other drinks you may like.
Specialty Cocktails to Honour The University Fellows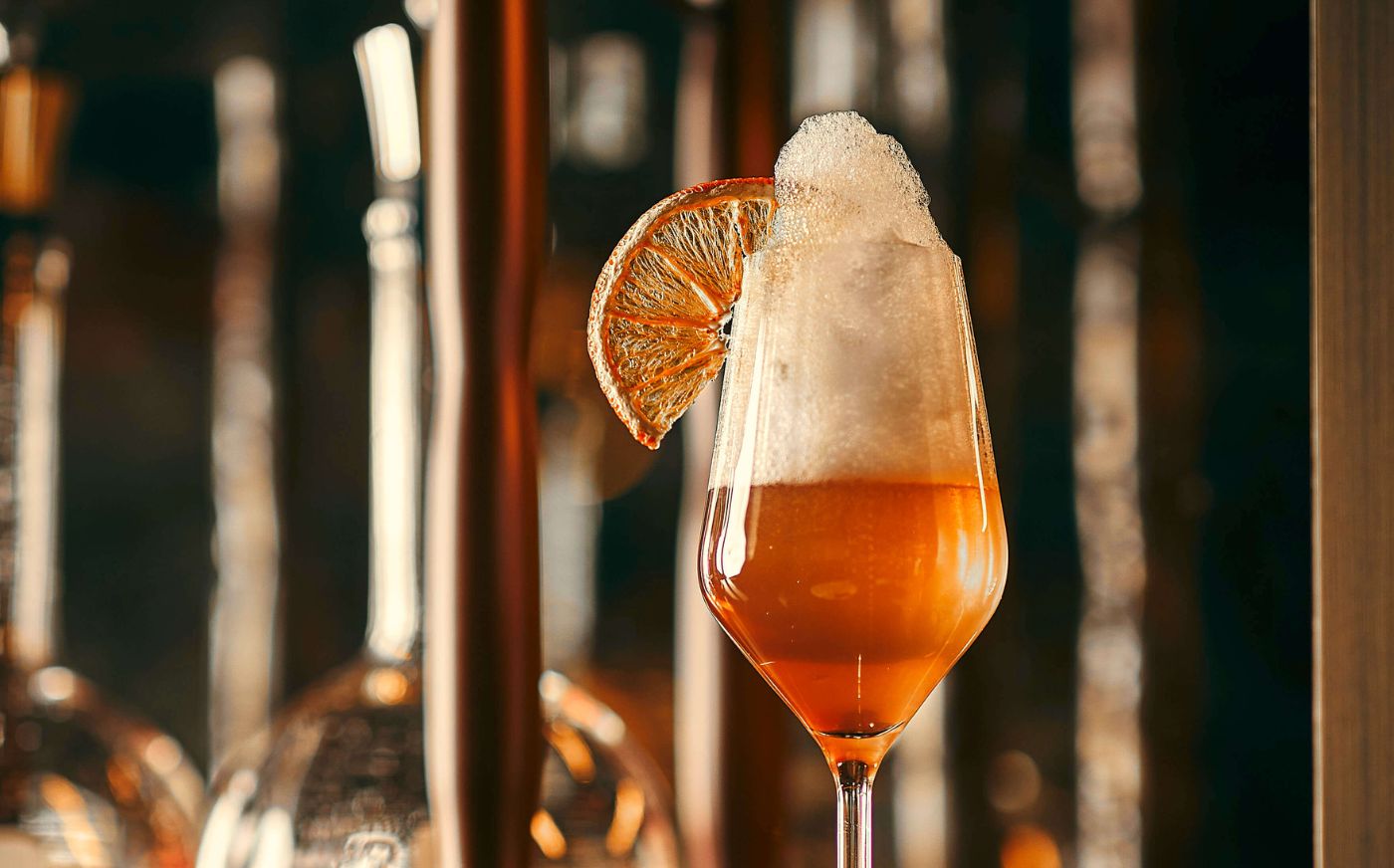 History of Time
Dedicated to one of the greatest physicists of our time – Stephen Hawking. This cocktail, based on a blend of whiskey and champagne, offers a sweet twist of honey notes, which are balanced out with angostura bitters. A feature tying the cocktail all together is the indulgent honey and whiskey foam, providing a unique way for our guests to pay homage to professor Hawking.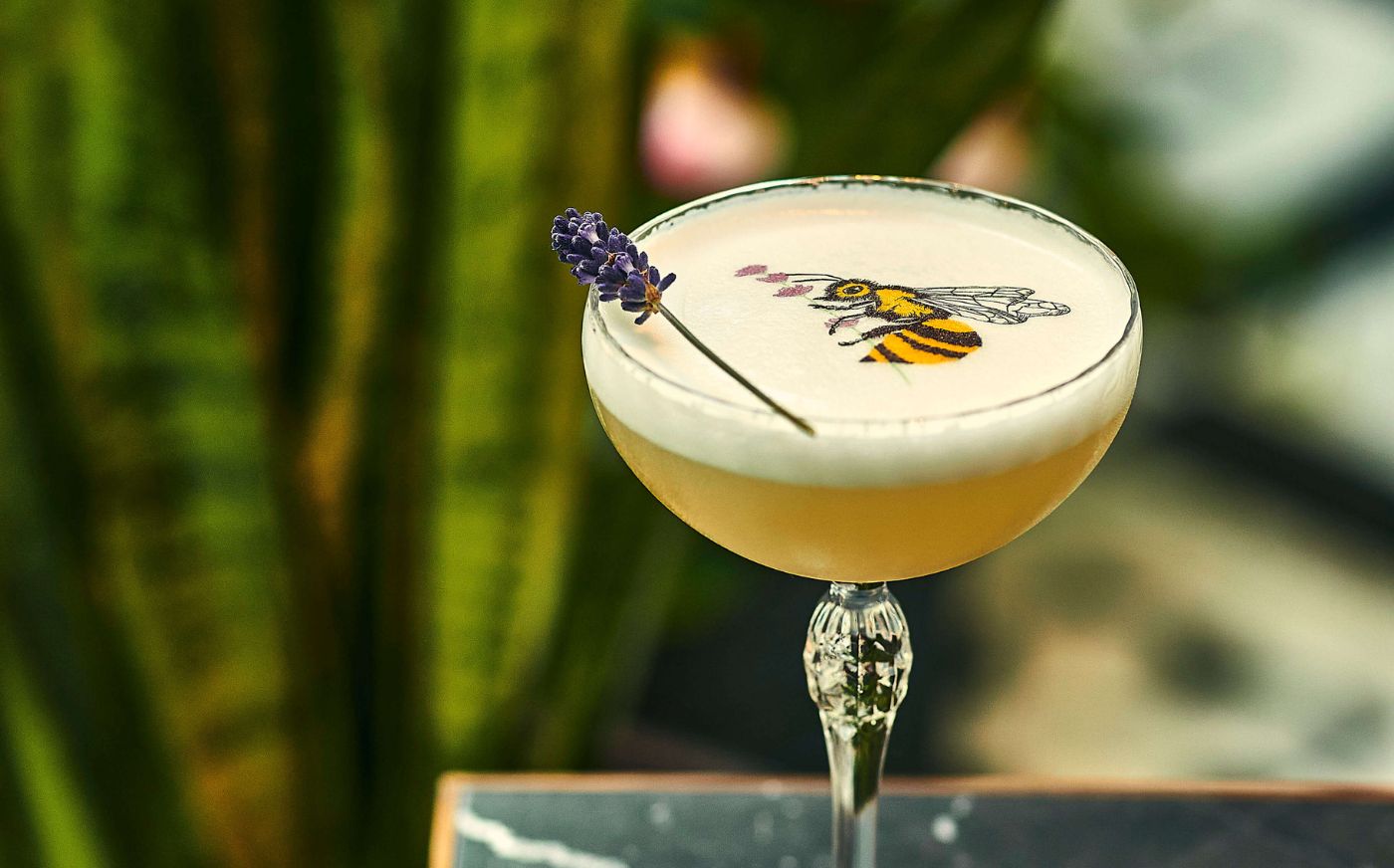 Life on Earth
Inspired by the renowned Cambridge University Fellow and natural historian Sir David Attenborough. "Life on Earth" creates a tasty blend of strong Element 29 Vodka, a touch of sweet banana syrup and indulgent honey infused vermouth. To represent the famous biologist's love for nature, the cocktail is topped with a hand-drawn bee.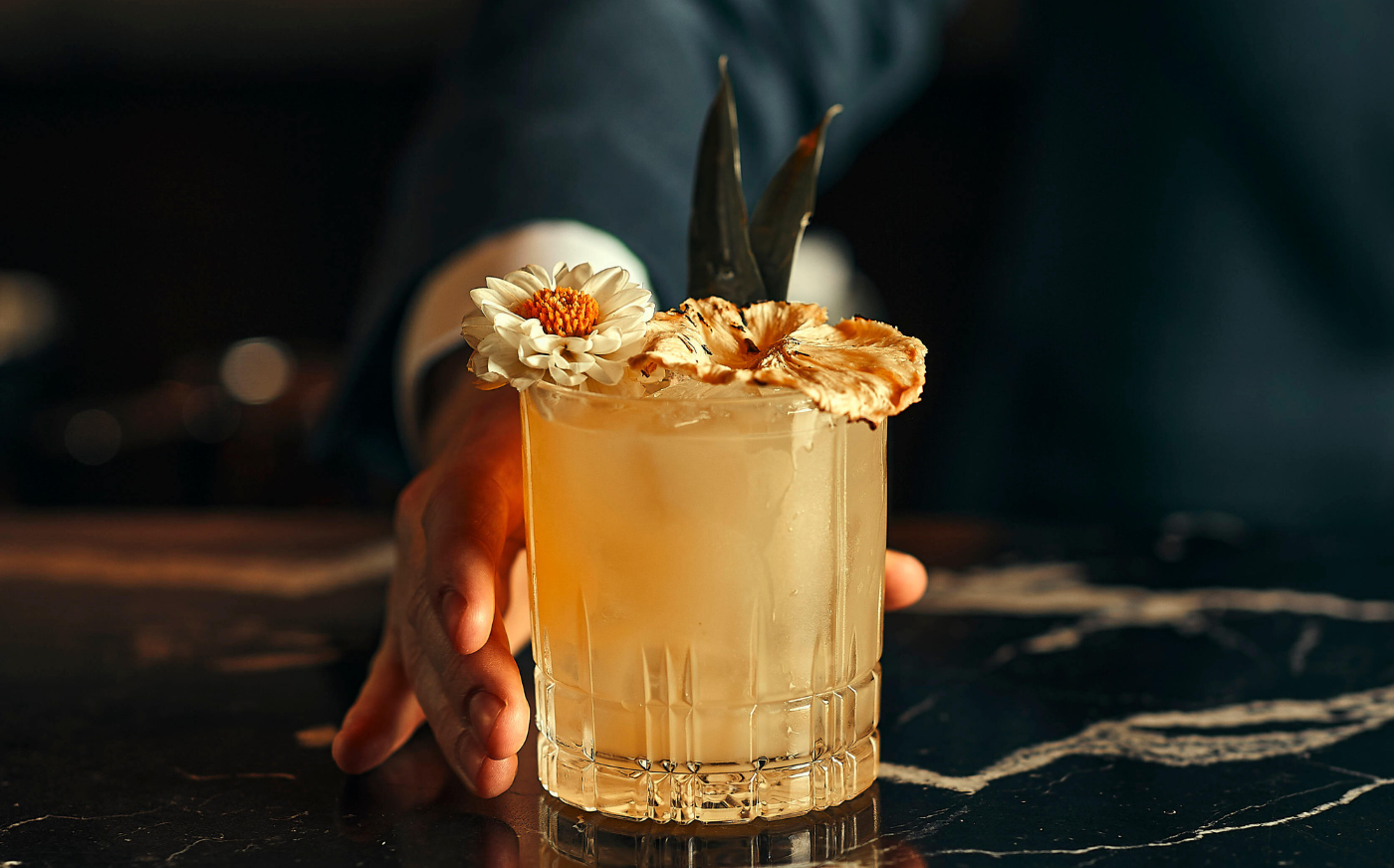 The Enigma
A homage to Alan Turing, who was an esteemed mathematician and a Cambridge University Fellow. This signature drink balances the aromatic Toti Dark and light notes of White Rum. The tropical touches of pineapple, passion fruit and tiki bitters create a sweet and indulgent flavour, which is brought out even more by the unique finishing touch – a spray of absinth.
Many more signature cocktails are available for our guests to explore and indulge in.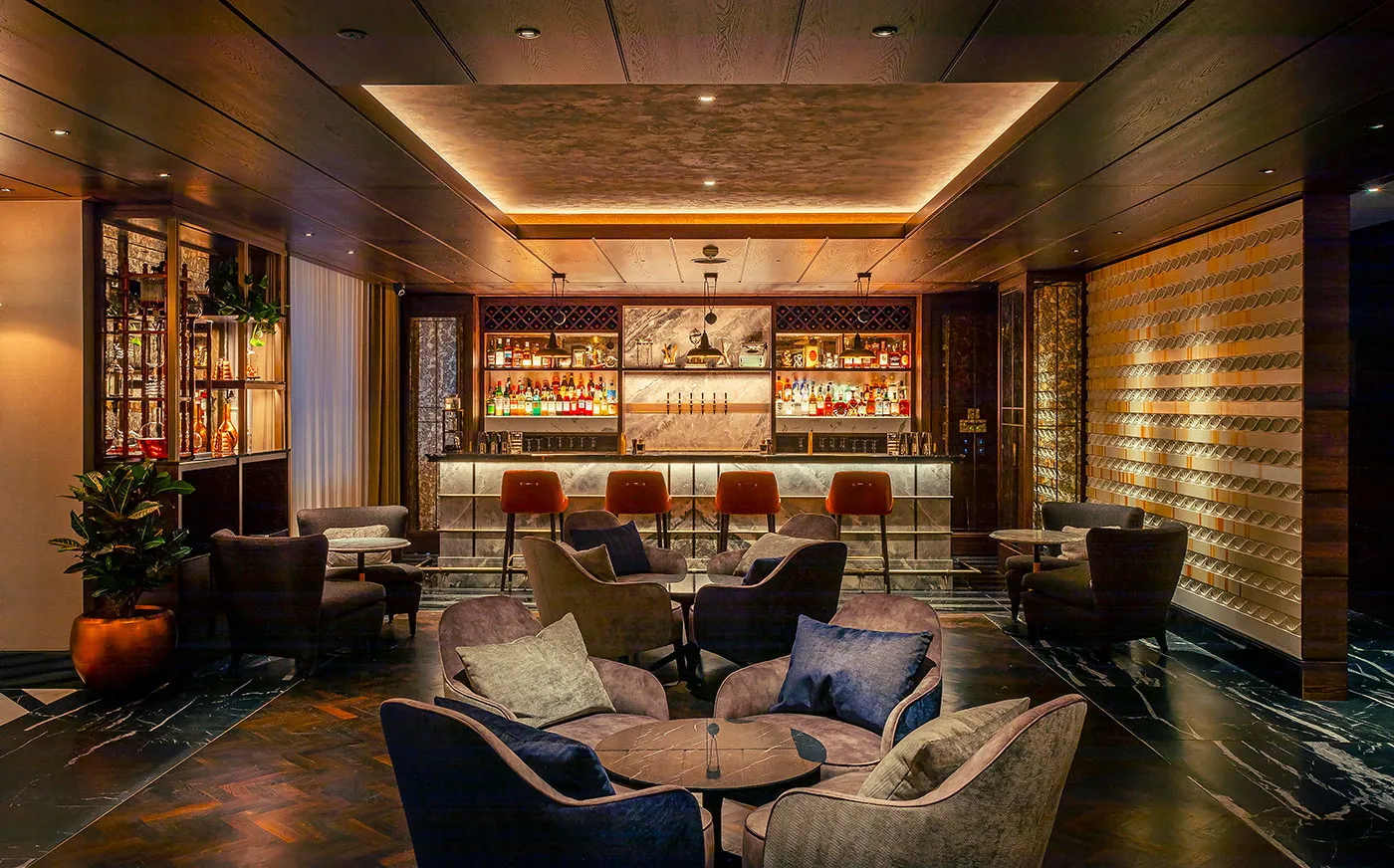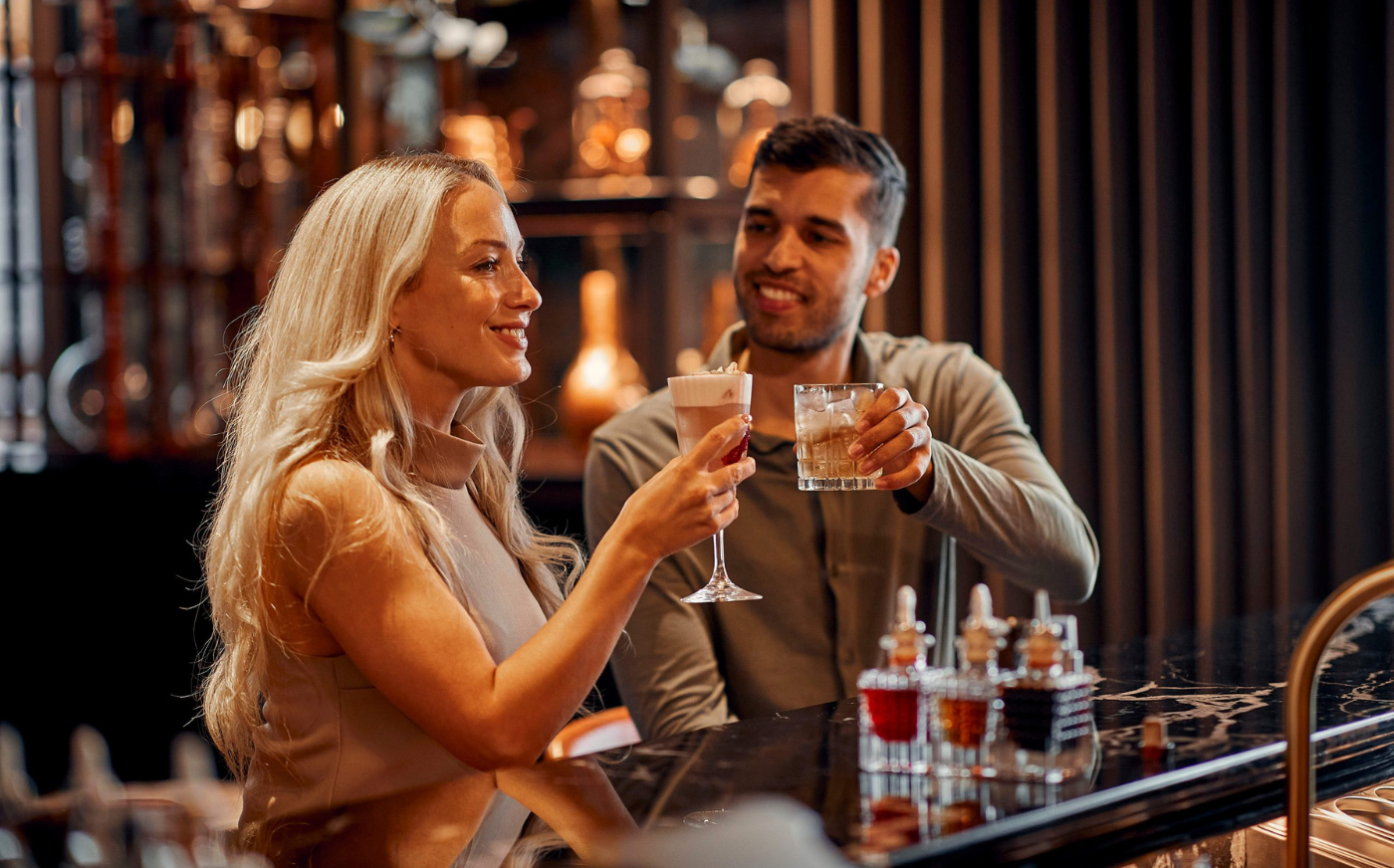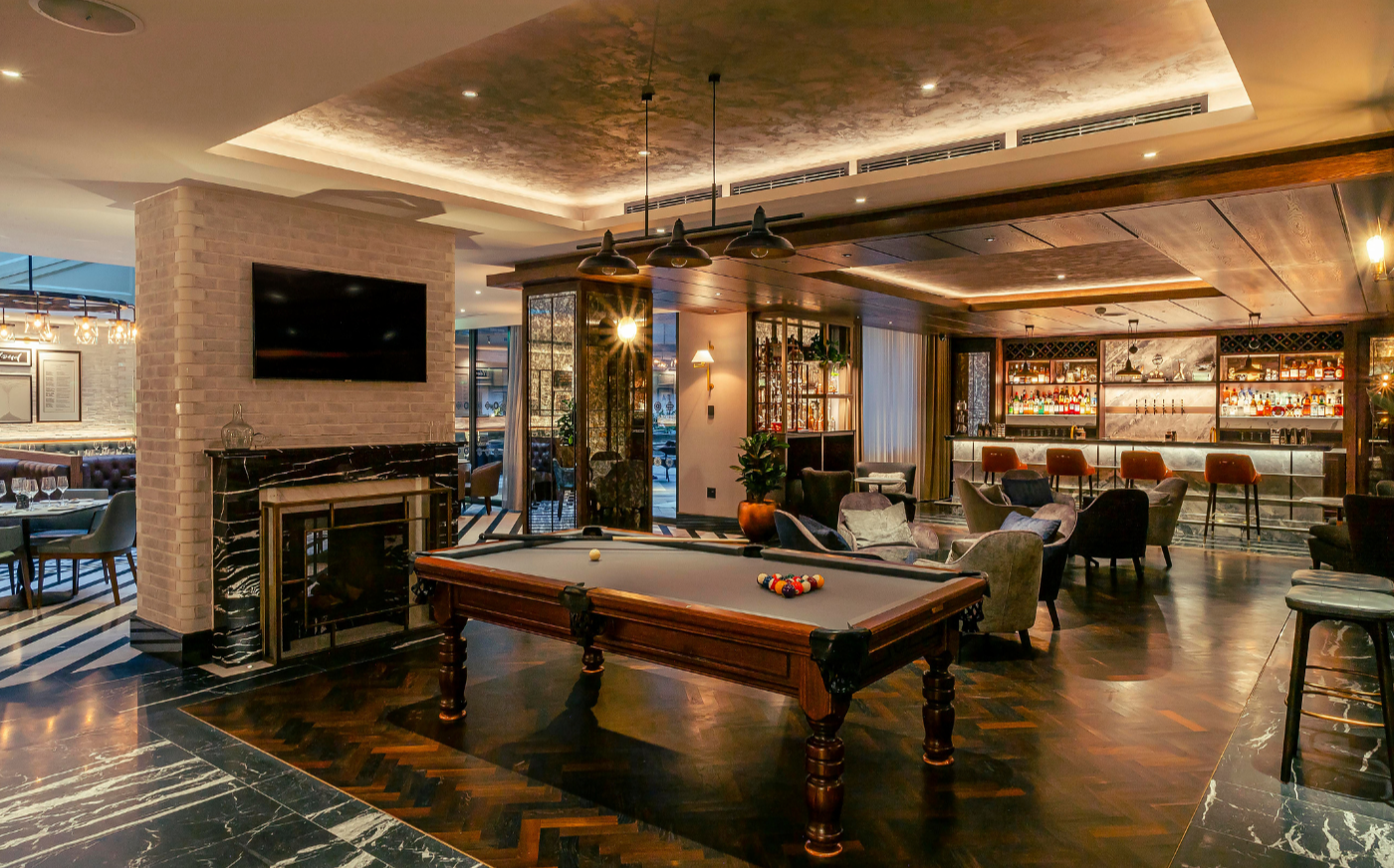 Bar Opening Times
Stop by for a relaxing moment with a classic drink or one of our signature cocktails at any time during our working hours.
Sunday to Thursday – 12:00 pm to 23:30 pm
Friday to Saturday – 12:00 pm to 00:30 am