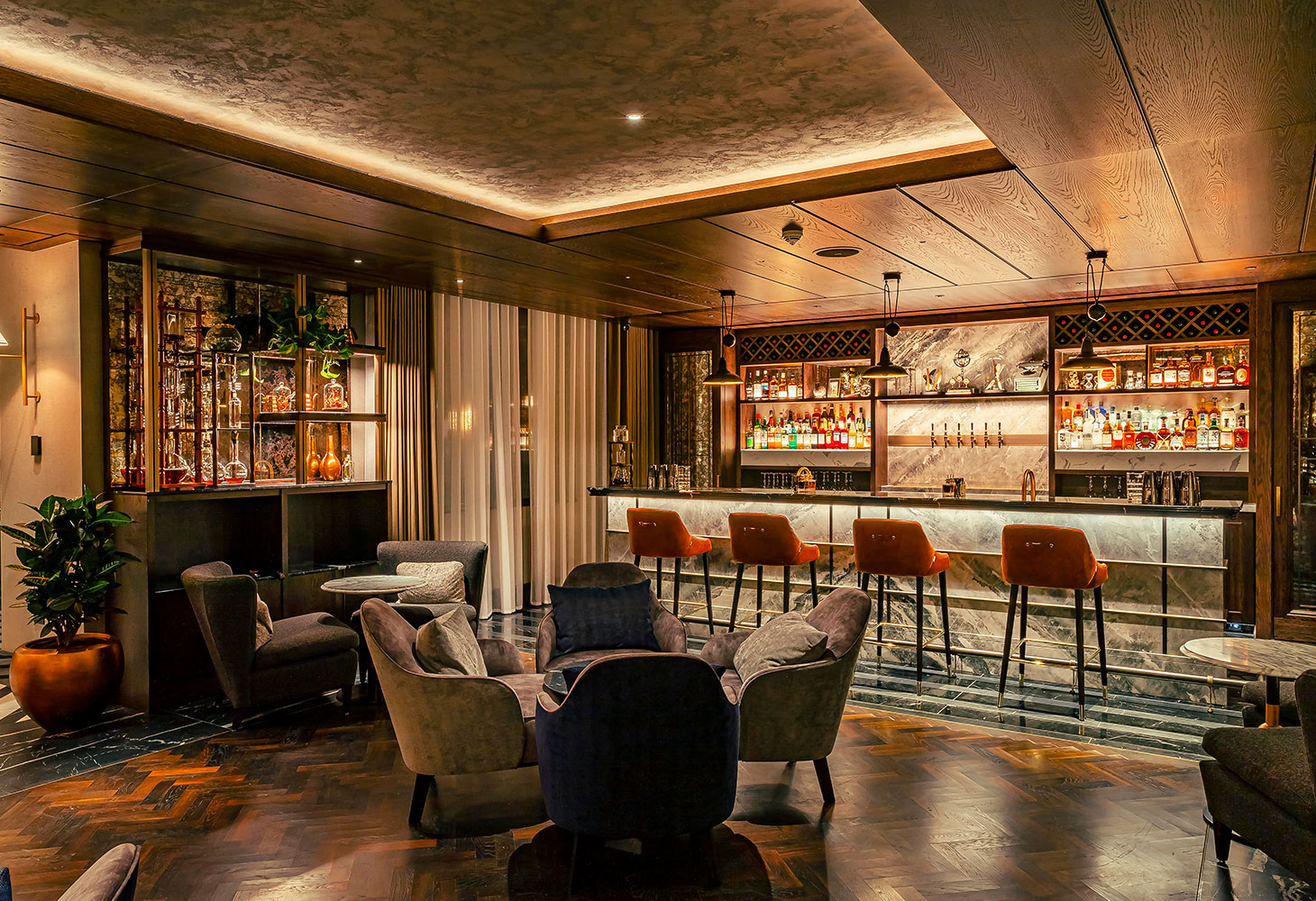 We never stop aiming to raise the standard for our customers.
Our team sources the finest drinks and spirits from signature cocktails and bar timeless to help make your visit as enjoyable as possible. 
Join us at the Folio bar to meet, network and socialise whether you are a guest at the hotel or just passing by.