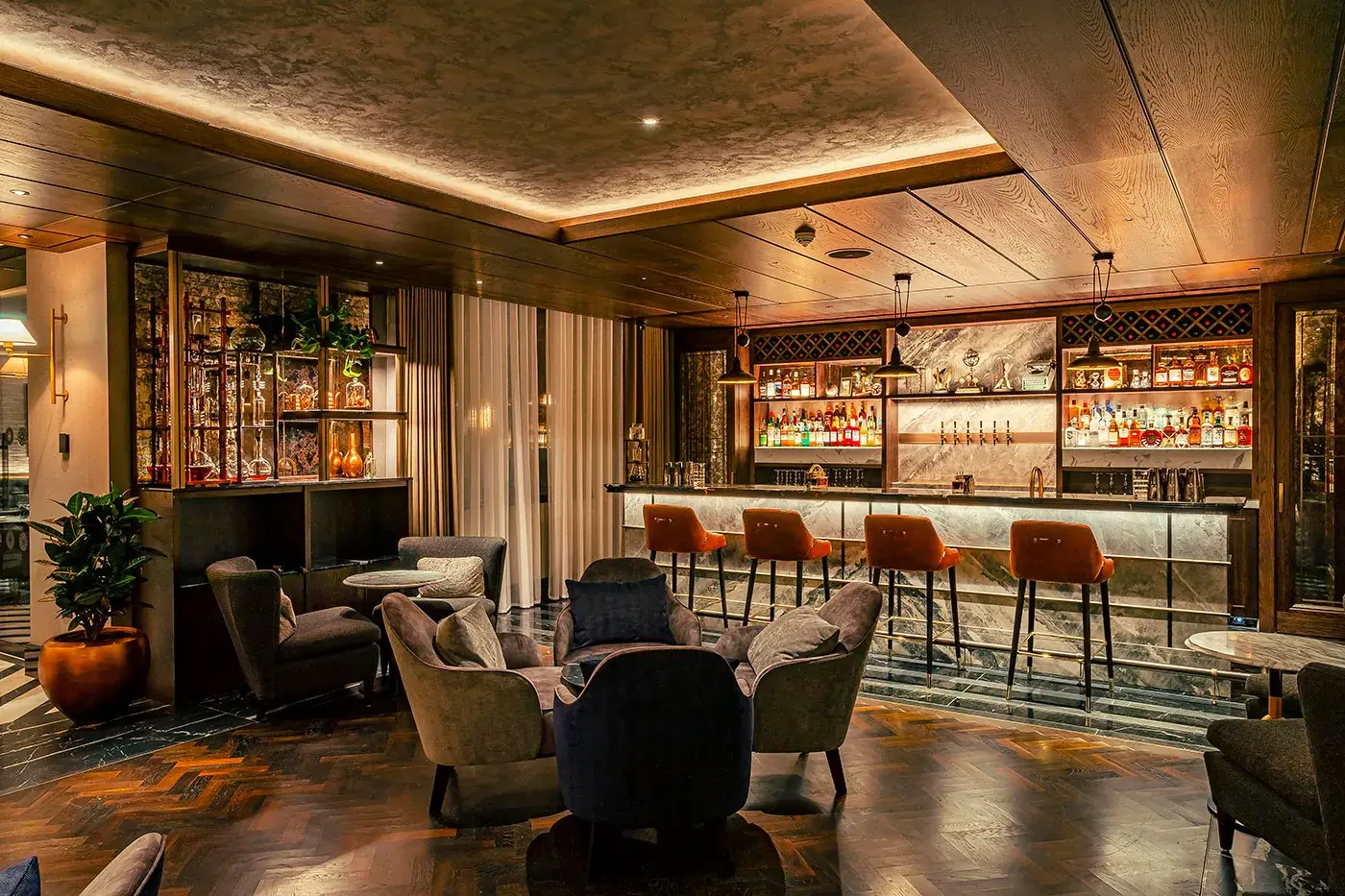 Discover the magic of mixology at the Folio Bar, nestled within the charming city of Cambridge.
Our expert mixologists create the finest signature cocktails and source timeless spirits to help make your visit as enjoyable as possible. The luxury setting of our bar creates the perfect atmosphere to socialise and mark special moments of your life, with a fine drink in hand.
At this exquisite haven we welcome guests from The Fellows House hotel and discerning visitors alike. Indulge your senses and celebrate the art of drink-making with us.
Join us at the Folio bar to meet, network and socialise whether you are a guest at the hotel or just passing by.