Join us at the Folio Bar & Kitchen for a Festive Afternoon Tea experience.
Join us in spreading joy and creating cherished memories this holiday season. The magic begins in November and continues to sparkle until New Year's Day – and beyond!
The Folio Bar & Kitchen adds a new and exciting chapter to the pages of dining and drinking in Cambridge
Events at The Folio Bar & Kitchen
Join us at some of our events this month!
We never stop aiming to raise the standard for our customers.
Our team sources the finest drinks and spirits from signature cocktails and bar timeless to help make your visit as enjoyable as possible. 
Join us at the Folio bar to meet, network and socialise whether you are a guest at the hotel or just passing by. 
British Classics
with a twist
The Folio Bar & Kitchen rewrites the food and drink script for the storied city of Cambridge.
Follow as our creative chefs compose home-cooked classics full of clever twists and inspiring turns. Featuring plant-based experiments and favourite drinks given a wonderfully-crafted modern rethink.
Be captivated in our relaxed dining and drinking spaces where we blend the historic with the contemporary to ensure your time with us is filled with indulgence and inspiration.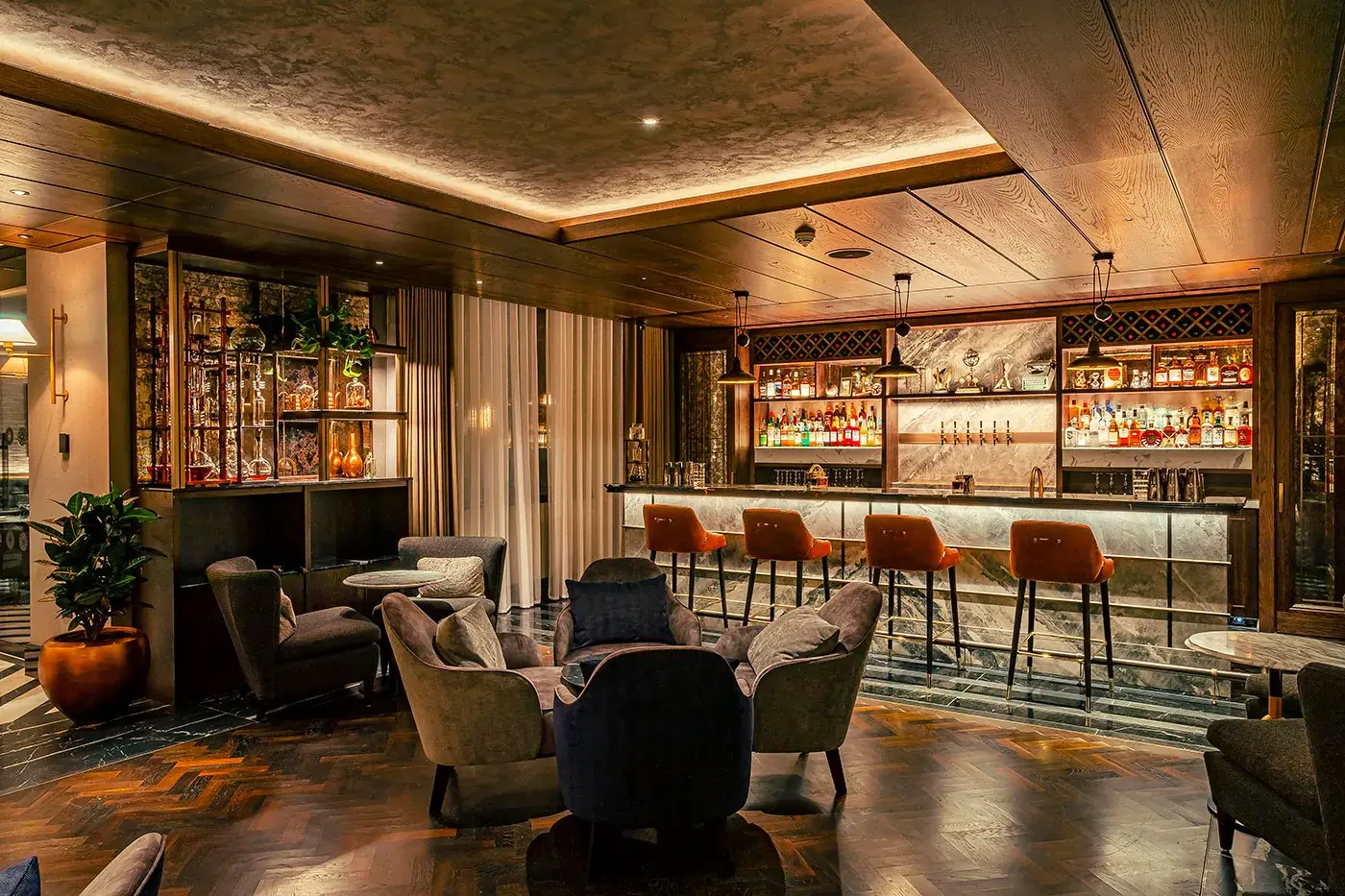 The Folio Bar & Kitchen offers locally-sourced, healthy and sustainable food and drink to our guests and neighbours looking
for a relaxed and inspiring place to dine or drink in Cambridge.