Wine Bar
The Folio Bar & Kitchen
Tucked away in a tranquil part of Cambridge, The Folio Bar & Kitchen invites guests to immerse themselves in the world of delightful wine, sourced from all over the globe. At our wine bar in Cambridge, guests can choose from a varied list of international and local wine options. For guests, who prefer to try something new, our experienced sommelier will be sure to surprise you with unique recommendations.
Our wine bar in Cambridge exudes elegance and comfort, creating the perfect setting for connoisseurs and enthusiasts to share conversations alongside a glass of wine. Embraced by the luxurious ambiance and surrounded by unique art, guests can relax, socialise or even celebrate special occasions, while drinking wine of the best quality. From rich reds to crisp whites, an extensive selection awaits, expertly curated to tantalise the taste buds. Whether you seek a cosy night out or an intimate gathering with friends, The Folio Bar & Kitchen promises an unforgettable wine experience in a truly enchanting atmosphere.
Wine tasting in Cambridge
Experience the art of wine like never before at The Folio Bar & Kitchen's exclusive wine tasting events in Cambridge. At our wine bar we regularly organise such curated gatherings, where renowned wine enthusiasts and newcomers of the wine world come together to connect and share their thoughts.
At our events, guests get to indulge in a delightful array of flavours, with mouthwatering cheese platters and carefully curated charcuterie boards. Try out new combinations of wines and find new favourite pairings of wine and cheese. An experienced Sommelier will navigate you through a curated selection of wines, allowing guests to discover the captivating history, intricate production methods, and tantalising notes and flavours that make each bottle truly remarkable.
Wines paired with delicious food
At our Cambridge wine bar, we strive to curate a unique wine tasting experience, where fine wines meet delectable food creations. At The Folio Bar & Kitchen, we believe that the right wine can elevate any meal to an extraordinary affair. Our expert sommeliers have meticulously selected a diverse range of wines from renowned vineyards around the world, ensuring that each glass is a journey through rich flavors and aromas. Whether you're a seasoned wine connoisseur or just beginning your exploration, our staff is eager to guide you in discovering the perfect pairing for your palate. As you savour every sip, our talented chefs present an array of dishes thoughtfully crafted to complement the wines. From artisan cheese platters to exquisitely prepared seafood and succulent meats, every bite brings harmony with the accompanying wine, creating an unforgettable symphony of tastes. Embrace the art of wine and food pairing at our wine bar in Cambridge, where each visit is an enchanting celebration of culinary artistry and wine culture.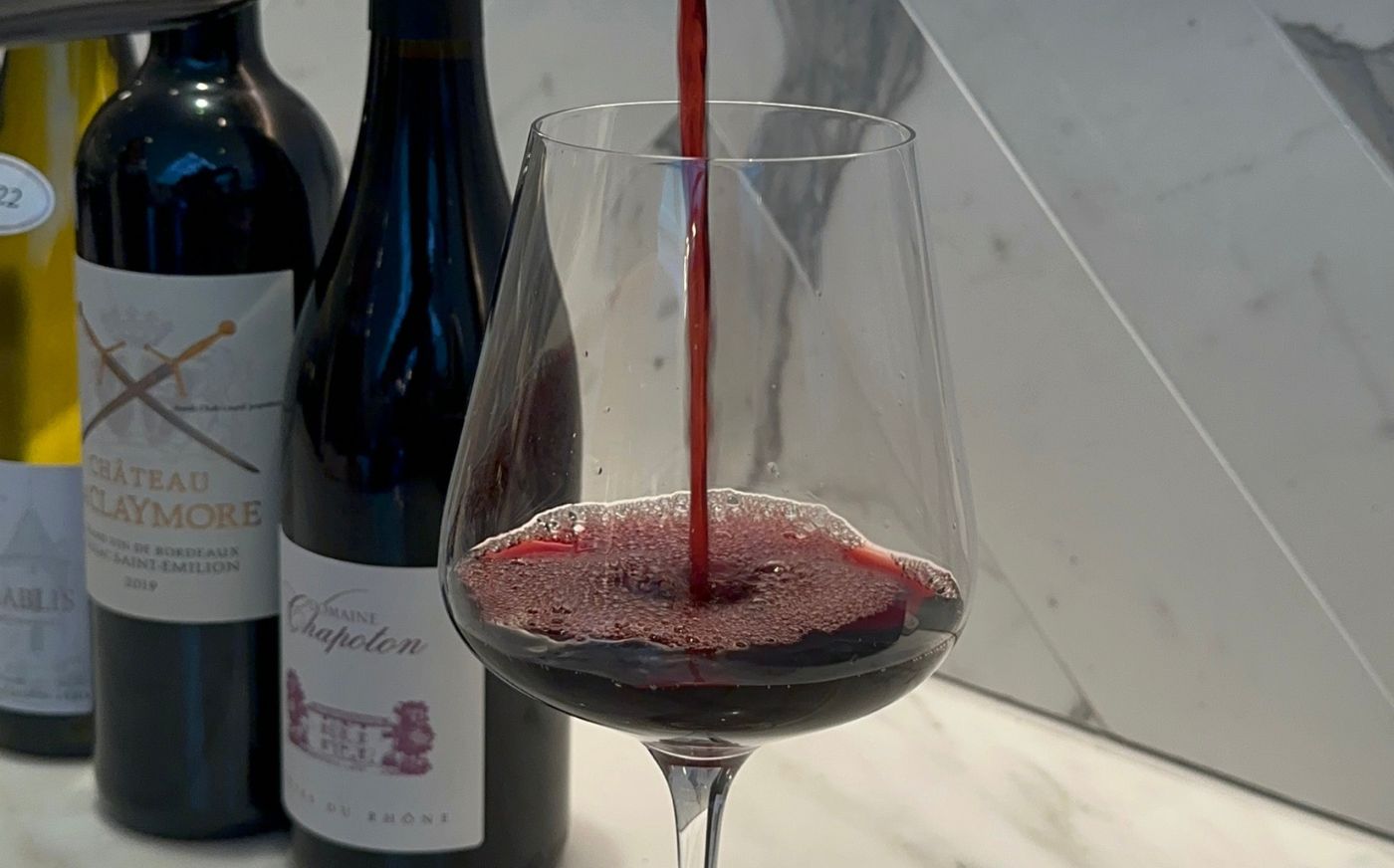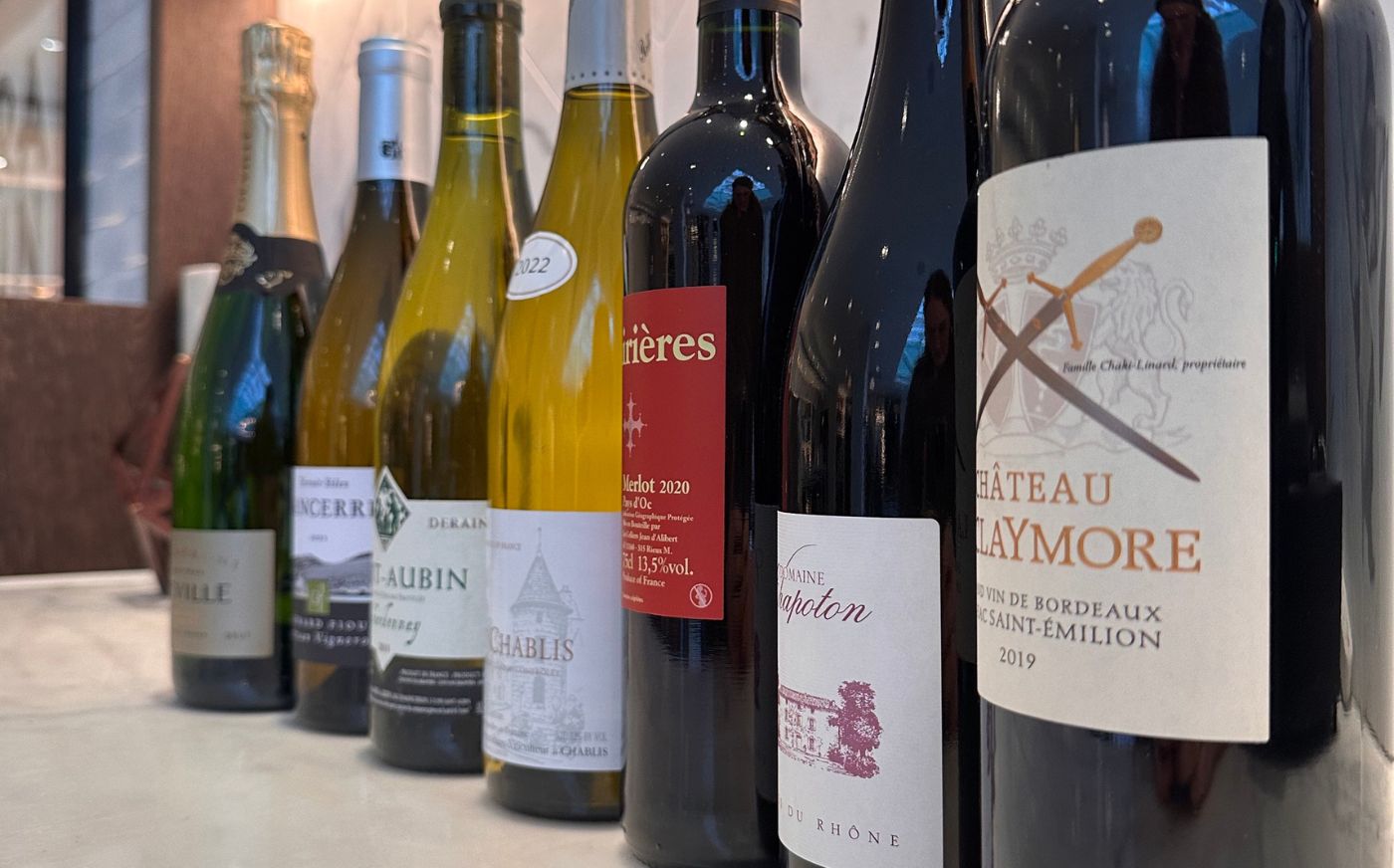 Wine Pairings & Sommelier Recommendations
Cuvée Réserve, Champagne Pierre Gerbais
This French sparkling wine is a perfect pairing for your light dishes, starters and any of our plant based options.
Henri Nordoc Chardonnay, Vin de Pays d'Oc
A delectable wine from Languedoc, France. It's light, smooth and refreshing with aromas of ripe pears and melon, making it a great pairing to Fellows Caesar Salad and Burrata.
Terre Rouge Malbec, Château du Cèdre
A flavourful red from South West France. With ripe dark fruits as its main characteristic, this wine perfectly accompanies dishes from the Folio's Grill selection.
Pinot Noir, Petit Clos
A deep flavoured wine from Marlborough, New Zealand. Its rich and lively palate has notes of cherry liqueur and macerated plums, which are all bound together with firm, textural tannins, making it a perfect pairing for our Trout.
Real Kombucha Dry Dragon
A flavourful and sophisticated non-alcoholic, gluten-free and vegan-friendly alternative to white wine.
Cambridge Wine Bar Opening Times
Stop by for a relaxing evening with a glass of your favourite wine or experience new flavours at any time during our working hours.
Sunday to Thursday – 12:00 pm to 23:30 pm
Friday to Saturday – 12:00 pm to 00:30 am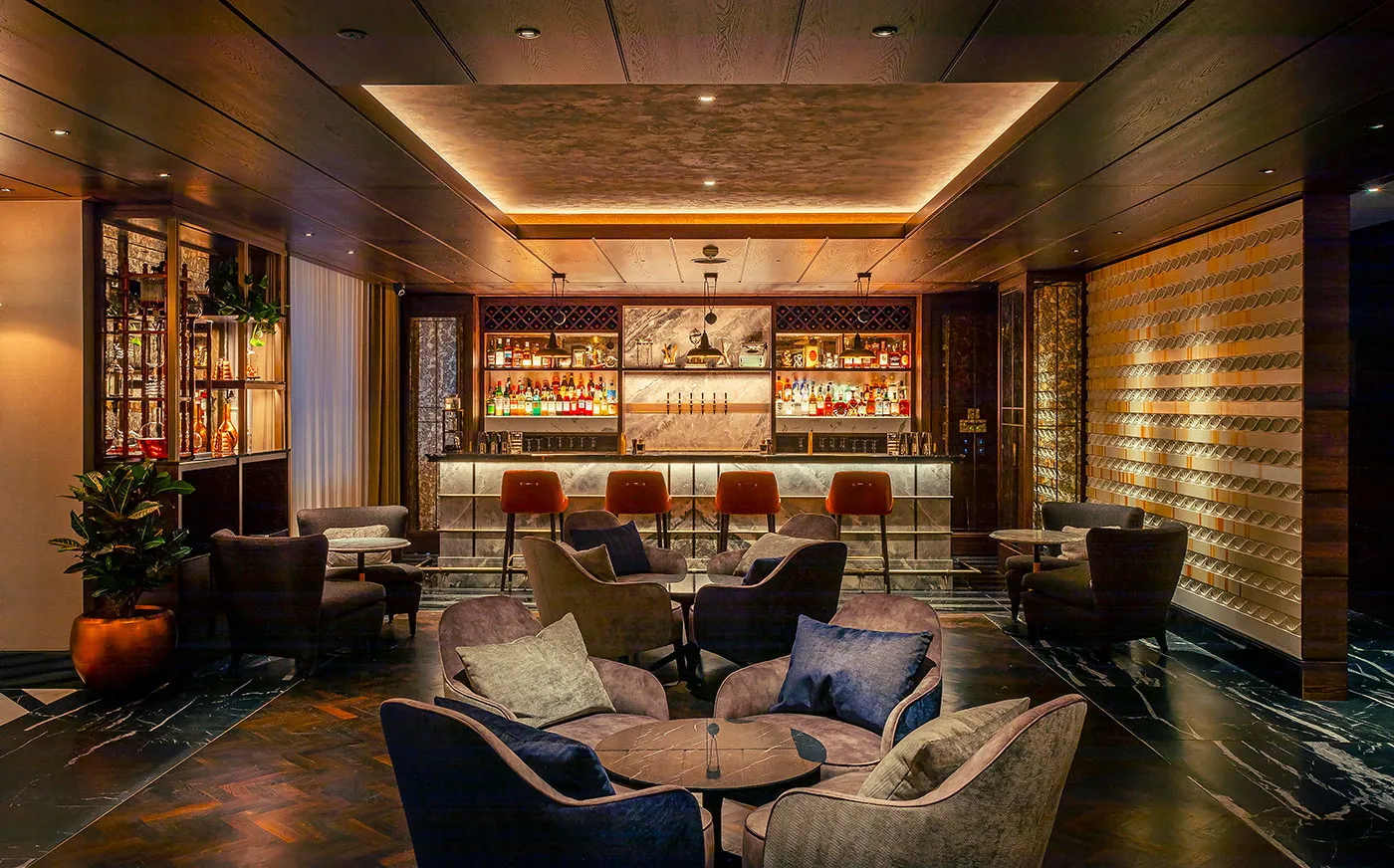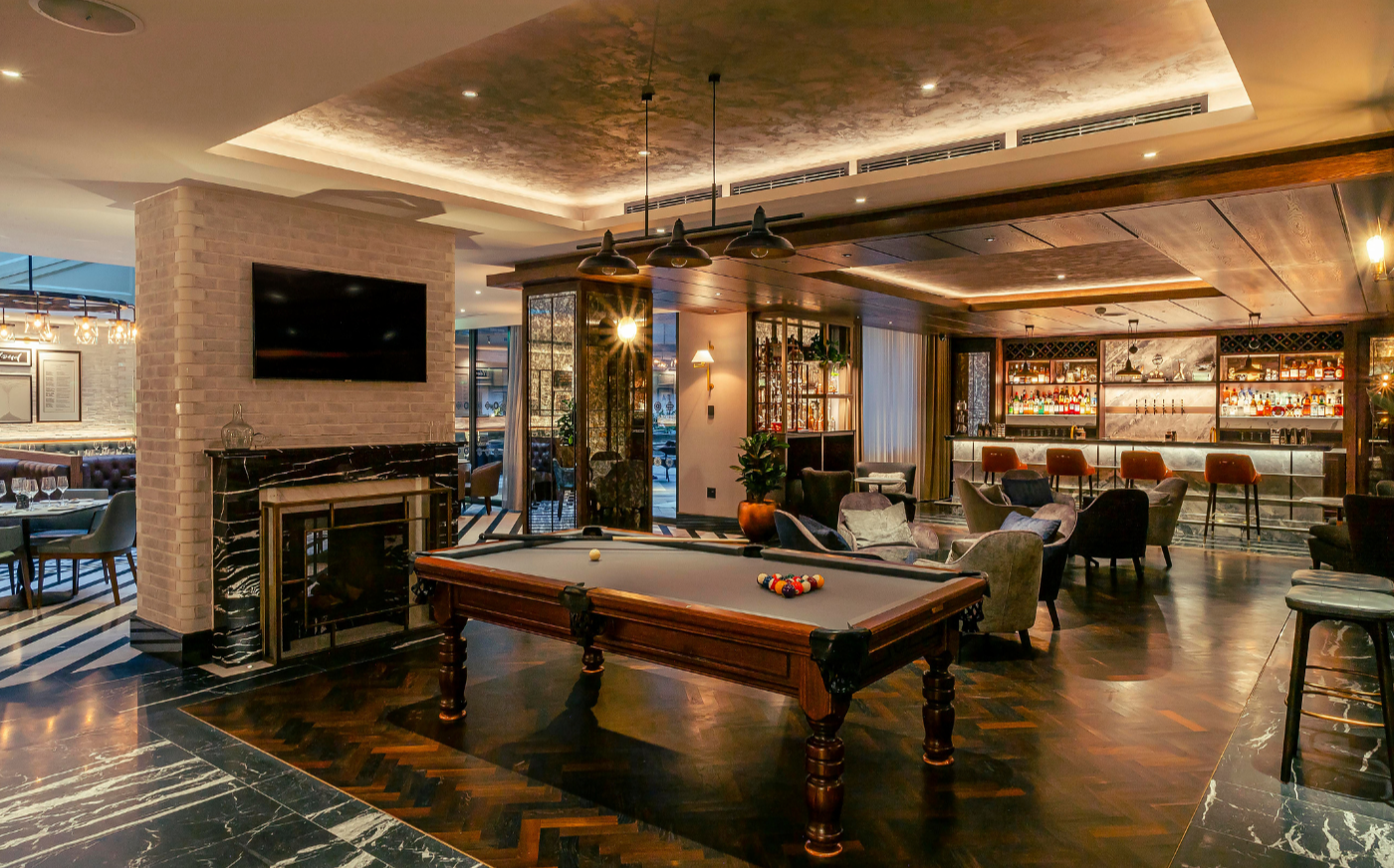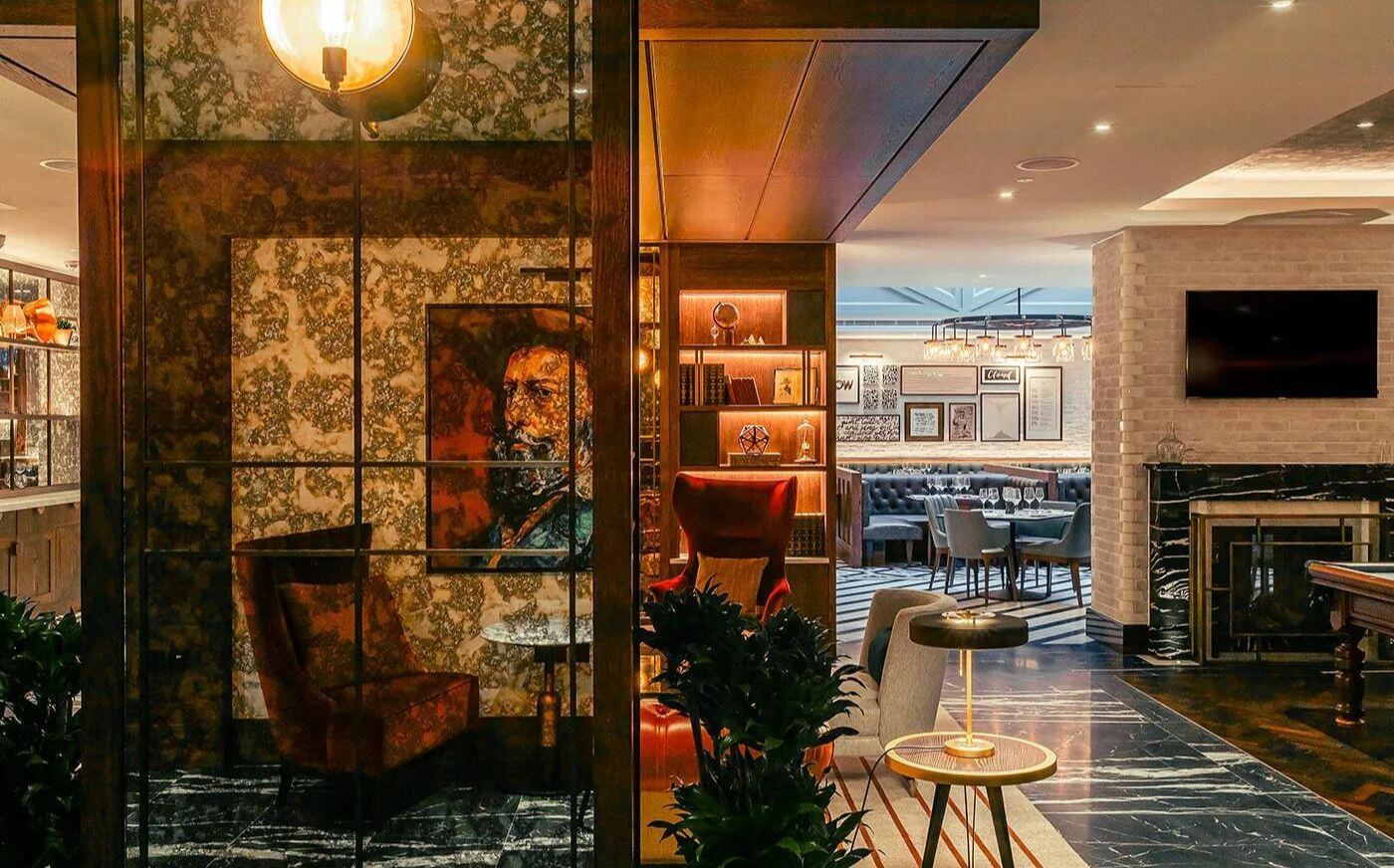 Book a table for an indulgent wine experience
Discover an unforgettable evening of flavourful wines at The Folio Bar & Kitchen. Book your table today and indulge in your favourites or explore new notes recommended by our experienced sommelier, who will recommend new notes based on your preferences. Simply unwind in our atmospheric Cambridge wine bar or pair your glass of wine with delicious culinary creations prepared by our talented chefs. Experience a perfect blend of wine and cuisine at The Folio Bar & Kitchen.